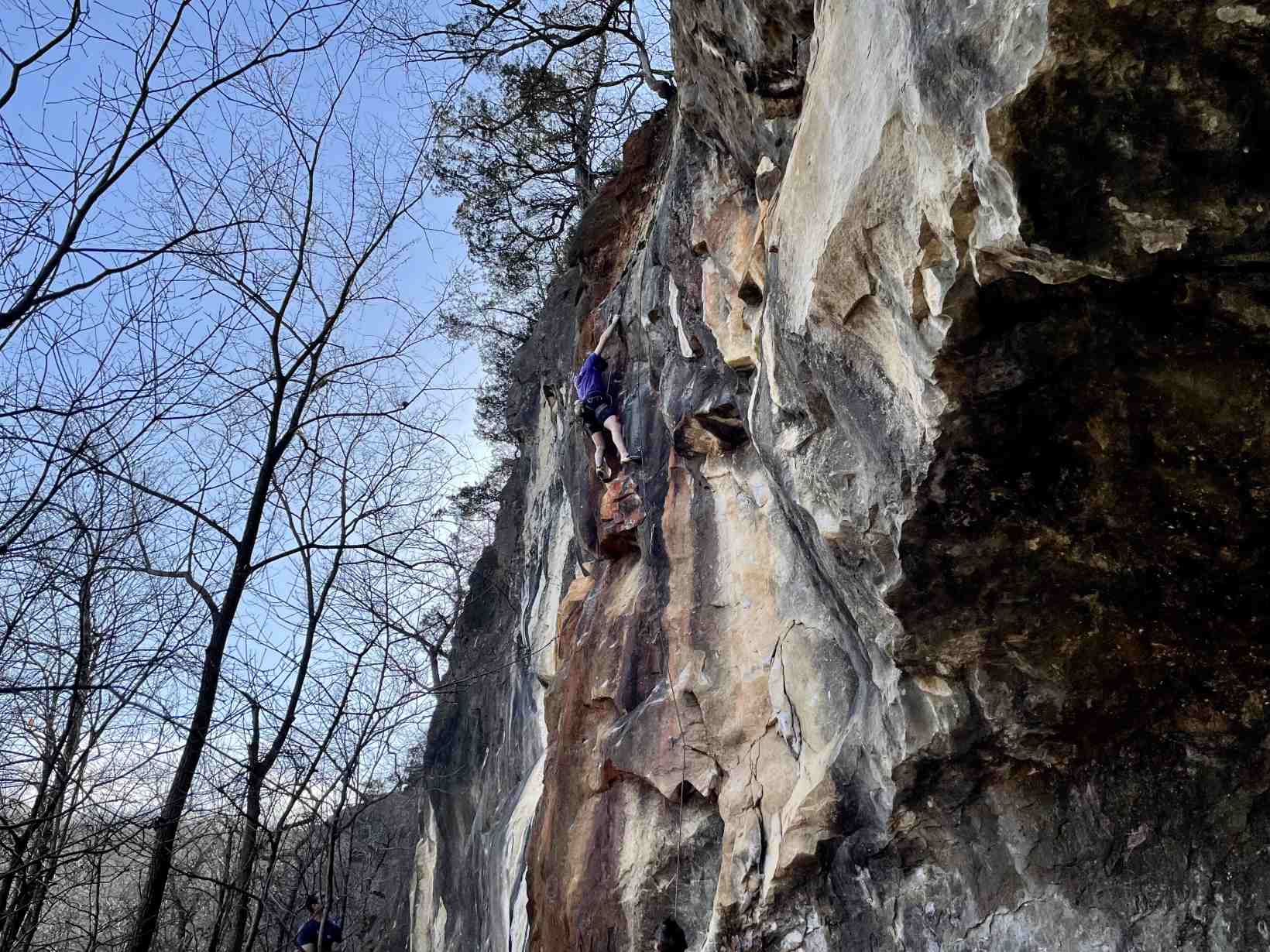 BETA Fund is excited for a reenergized start to 2022. With the challenges of the past few years behind us. We are looking forward to some fantastic milestones in the coming year. Their completion will continue us moving toward the organization's mission of Preserving, Educating, and Inspiring the climbing community. 
April 15th Community Event
With in-person gatherings starting again, we are happy to announce our first major community event of 2022, a screening of Reel Rock 16. The event will be held on April 15 at the Foundry Arts Center in downtown St. Charles. Doors will open at 6:30 PM so you can view the gallery and grab a drink from the cash bar. 
We will also be conducting a fundraiser as part of the event and giving away some fabulous prizes. So come out and support climbing in the community, enjoy some great films, and win some fantastic climbing gear.
You can purchase your tickets here.
NEW CRAG ALERT! 
Calling all climbers! April 23 trail day at Washington State Park! Although climbing isn't yet open, BETA Fund, Missouri State Parks, and the community are banding together to make this historic crag official by fall 2022.
This first, Phase 1 effort, involves installing a ¼ mile trail from a planned parking lot to the climbing bluff at Washington State Park. Work includes trimming branches and cutting a trail surface into soils. Please consider attending an April 20 virtual training to learn about trail building science, safety, and technique from Missouri State Park's Trail Coordinator. 
BETA Fund is stoked to see these new projects completed. But we can't function without a thriving and involved community. So look for announcements in the coming weeks on how you can help out.
BETA Fund has several option positions on the board, and in support roles, we would love to have you as part of the team.
Please reach out to us at info@betafund.org for more information.