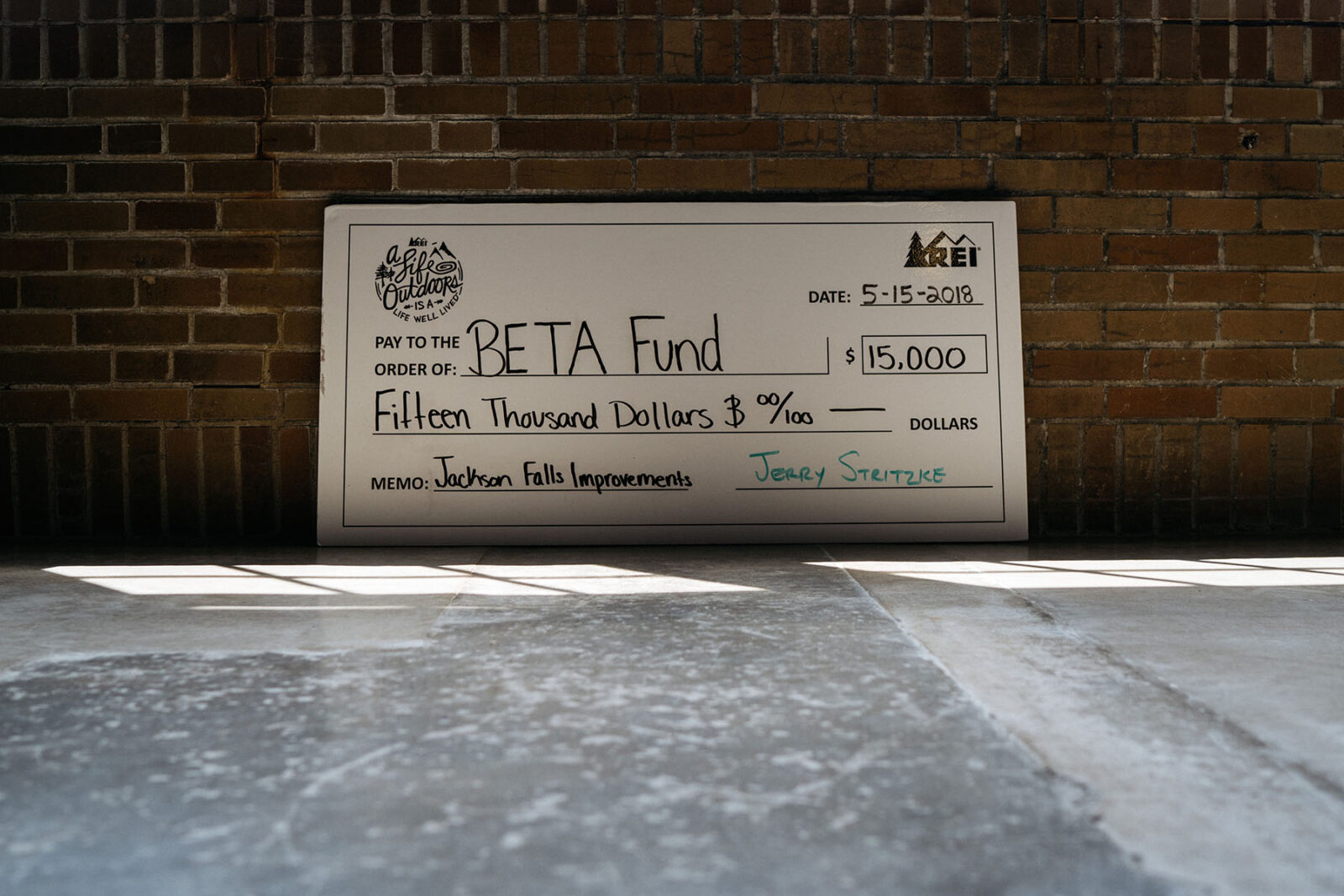 It is with great excitement that BETA Fund announces it's recent award of $15k in grant funds from REI to activate the local community around one of the Midwest's most beloved climbing areas, Jackson Falls in the Shawnee National Forest.
In close collaboration with the National Forest Service, BETA Fund assessed the need for revitalization and improvements as Jackson Falls continues to increase in popularity, the effects of which can be seen on the roads, trails, campsites, and climbing areas.
BETA Fund's efforts at Jackson Falls will have a three prong focus: Restoration, Conservation, and Collaboration.
Restoration efforts will focus on heavily traveled trails, crag areas, and roads allowing forest to regrow without restricting access. Conservation efforts will include expanding parking, updating current facilities, clearly identifying camping areas, and promoting leave no trace principles among current user groups.
Finally, Collaboration efforts will bring together relevant stakeholders including National Forest Service employees, REI staff and membership, and you- the recreational climbing community.
Completing the work at Jackson Falls will be no small undertaking but with the activation of our and REI's communities, we will successfully make much needed improvements to one of the Midwest's most iconic climbing areas.
BETA Fund invites you to connect with us on our new Facebook Community Page for updates on Jackson Falls Work Days and other Volunteer opportunities available throughout the year.